Client: HBX Studio, Hyphn, Swinerton, On
Project: Architectural Photography of On's North American Headquarters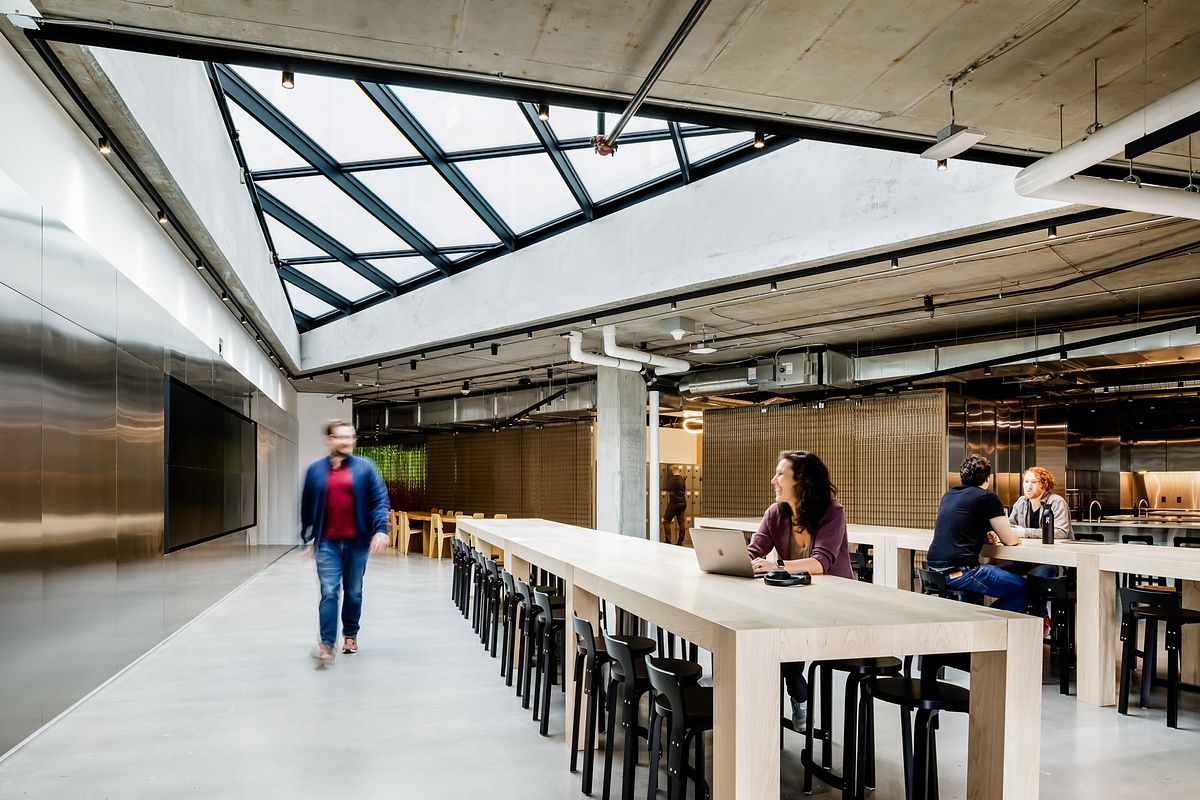 As a photographer, capturing On's Headquarters in Portland's Pearl District was an incredible opportunity. The On Headquarters is a paragon of the company's spirit of innovation, international collaboration, and honest materiality. Visually translating the essence of the company's ethos through a series of vivid photographs was brought to me by HBX Studio.
Challenge
The task was to capture the spatial brilliance of the Headquarters, highlighting the innovative designs, material choices, and the visceral commitment of On to cutting-edge design. It wasn't merely an architectural photography assignment but an endeavor to translate the company's philosophy of material honesty, minimal processing, and innovative designs into photographs.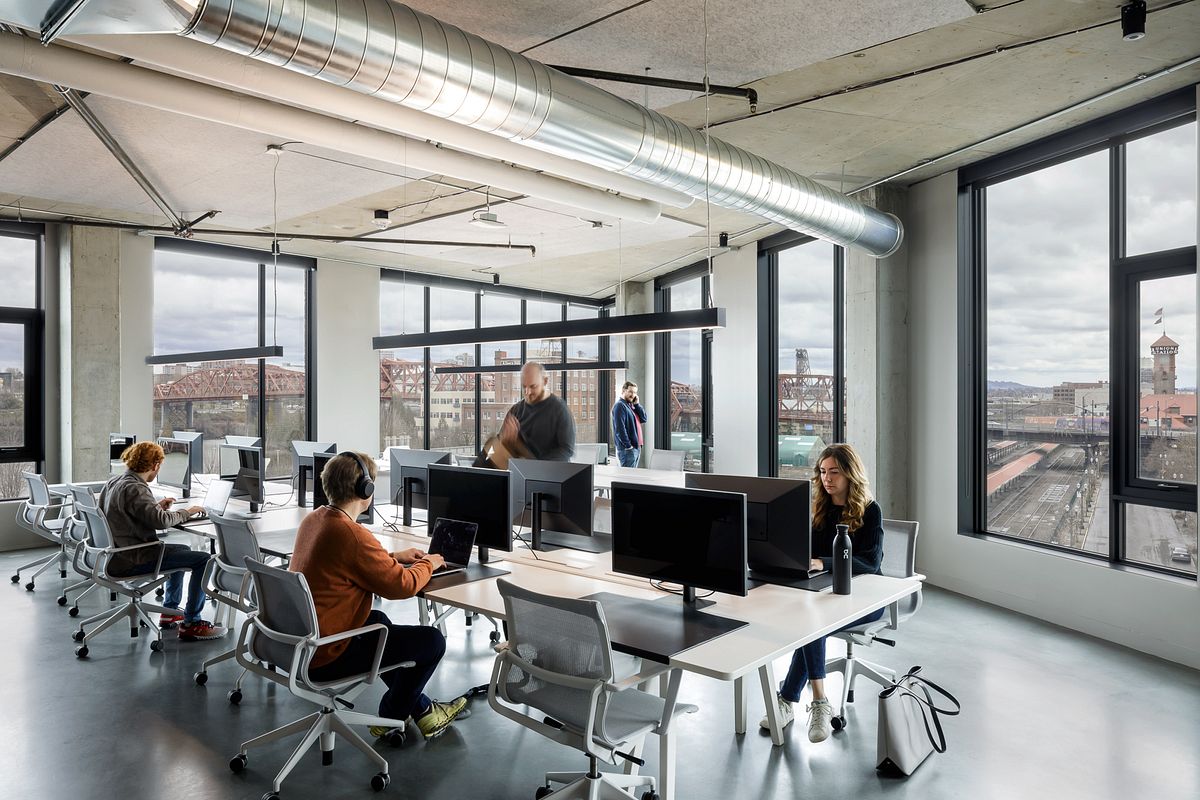 Approach
The challenge began at the entrance, with the monumental mirrored glass pivot door. The door (despite being 'impossible' to build) operates with a feather-light touch. Capturing this door in the frame was crucial to evoke the sensation of entering a world of innovation, emphasizing its seamless operation and grandeur.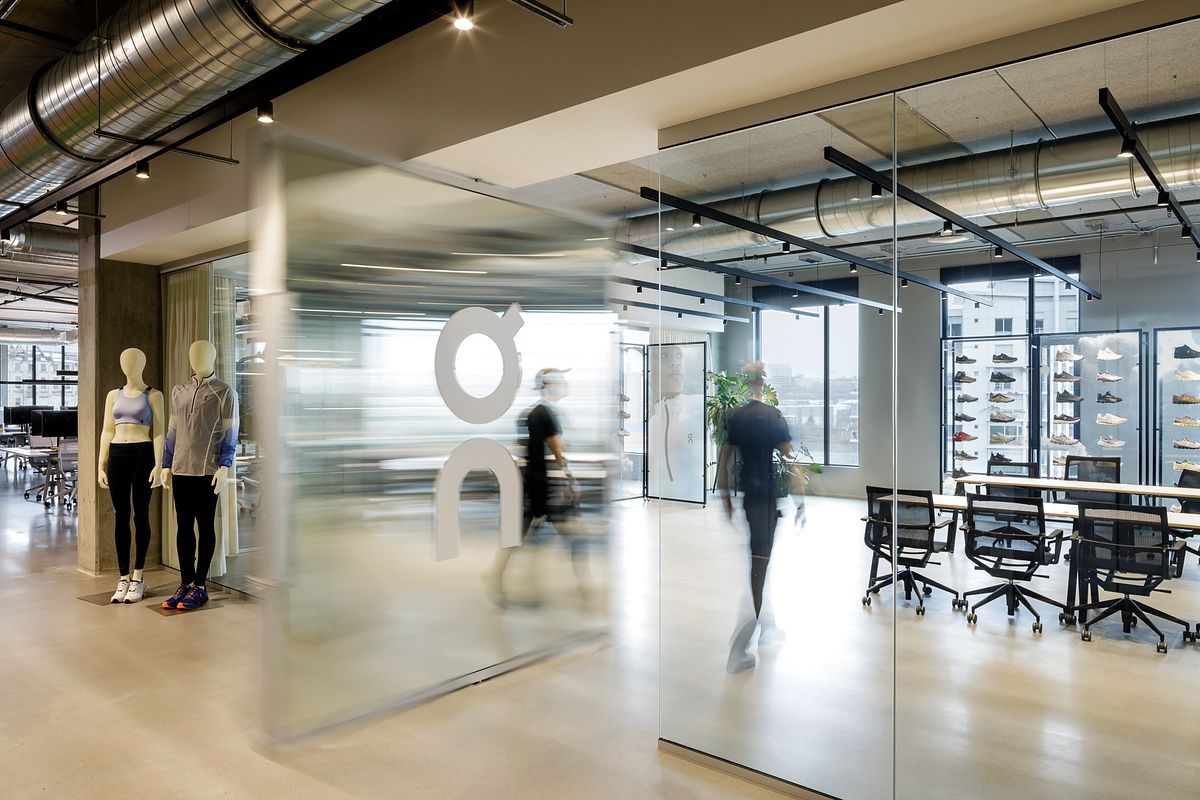 The photography of the interiors revolved around the extensive use of 3M Blaze film overlaid with floating chrome-dipped steel grates. This unique material selection generated a mesmerizing kaleidoscope of color and light. Through careful manipulation of exposure and lighting, the photographs accentuated this sense of movement and fluidity within the static interior space.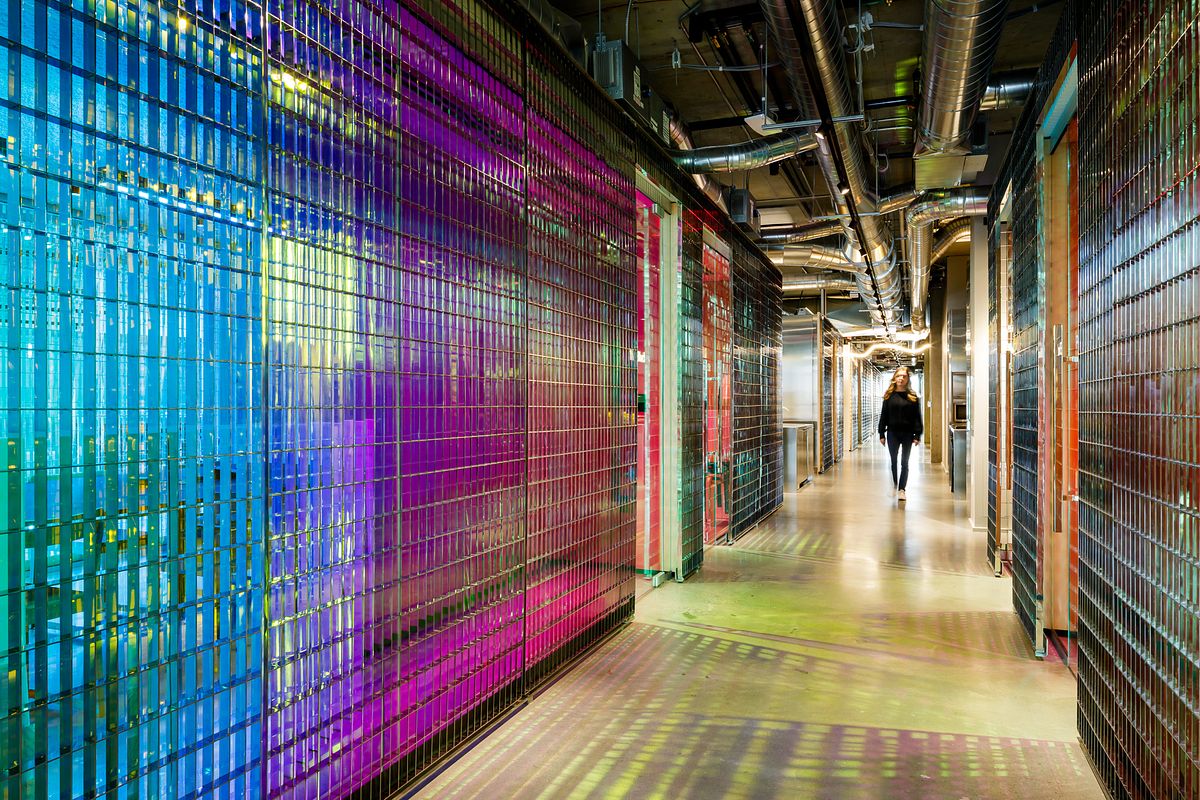 Utilitarian materials like steel, concrete, and local maple wood are at the heart of On's design ethos for their workspaces. The task was to encapsulate these choices through detailed shots, focusing on the textures and contrasts of these materials and how they complement the existing shell of the office and overhead systems.

Solution
To capture the dynamic spirit of On's global team, we focused on the various workspace designs and their thoughtful ergonomics. Capturing the variety of configurations and flexible community areas was vital in showing off On's corporate culture.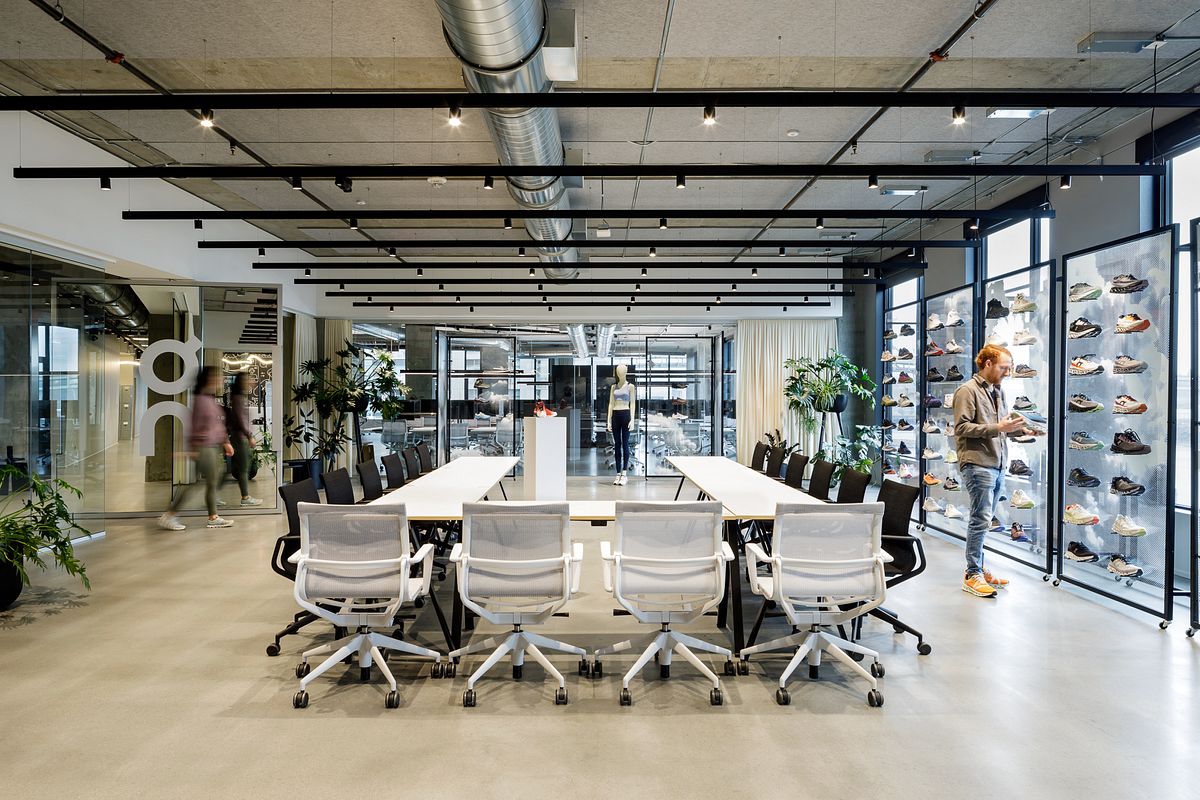 The retail-like experience within the office environment was another crucial aspect to document. Through wide-angle shots and close-ups of retail displays, including On's "magic boards" of shoes, we depicted the effortless blend of a retail experience within a working environment.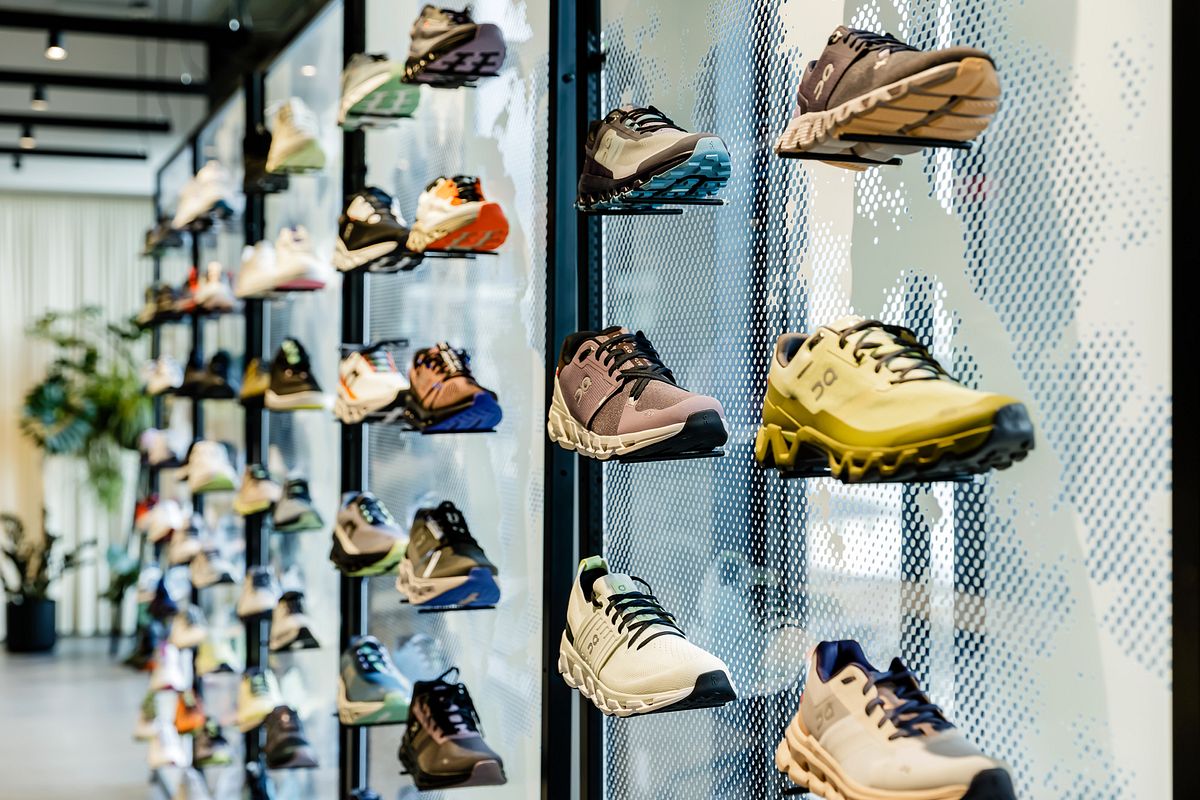 Outcome
The final portfolio of photographs truly captures the essence of On North American Headquarters - a blend of innovation, material honesty, and a commitment to fostering a supportive work environment.

Like the spaces, the pictures form a cohesive visual and experiential representation of the company's brand ethos, translating their signature shoe aesthetics into an architectural reality.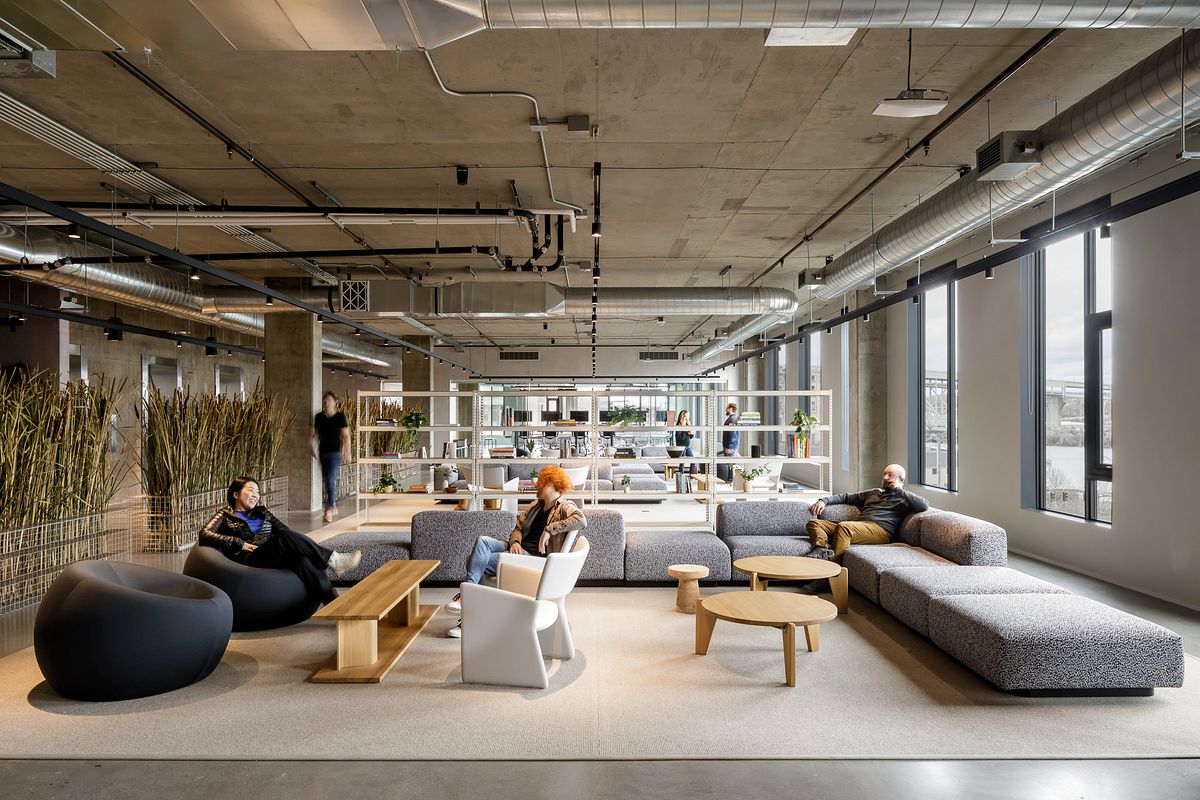 This case study serves as a testament to the transformative power of architectural photography - turning spaces into narratives and buildings into stories.

The On's Headquarters isn't just an office; it's a statement of purpose, innovation, and community captured and immortalized through the camera's lens.