Over the years, my team and I have had the privilege of capturing some awe-inspiring architectural spaces. Among these, rooftop patios hold a special place in our hearts and are always so photogenic. These open-air spaces are more than just a place to unwind; they offer some of the most breathtaking views imaginable.
It was hard to narrow down, but from the heart of Silicon Valley to the bustling streets of Washington, DC, I've rounded up five of the best rooftop patios we've ever photographed.
Prometheus Real Estate Group: The Madera, Mountain View, CA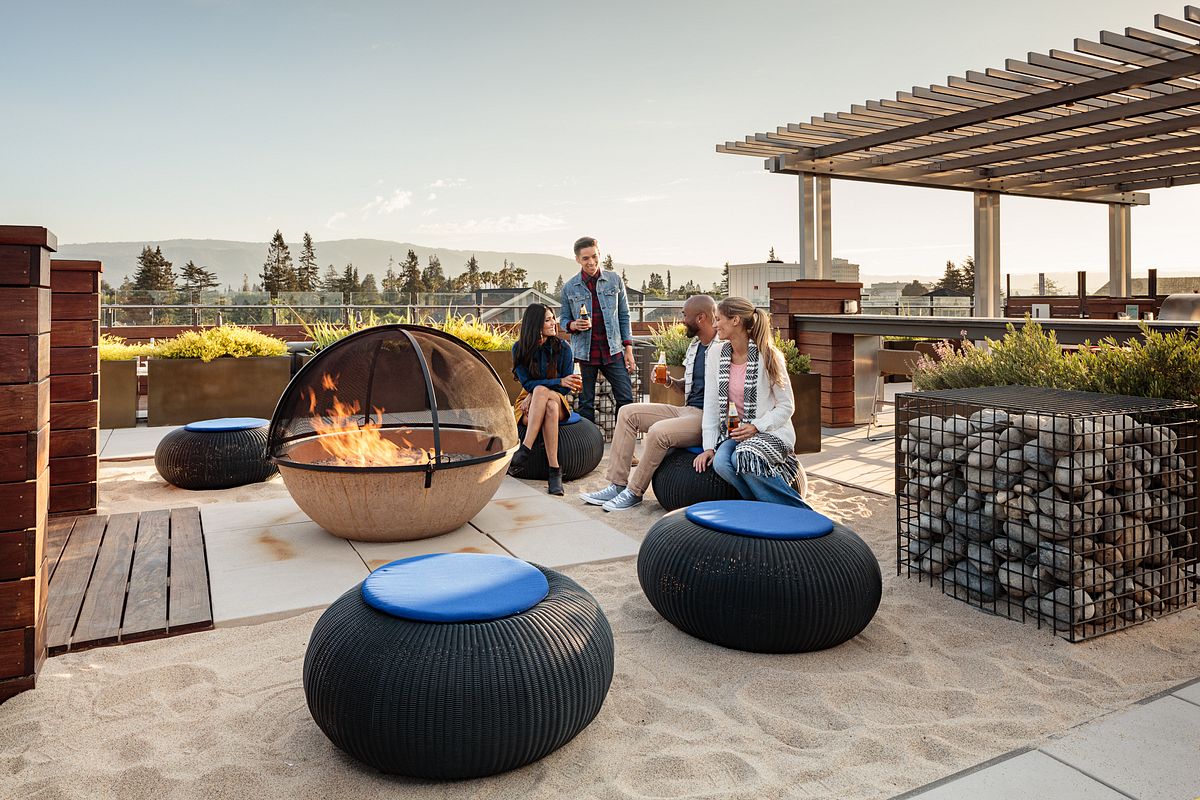 The Madera's rooftop patio stands as an emblem of luxury, nestled in the tech-savvy heart of Mountain View. The centerpiece of this high-end development is its stunning firepit, designed as a perfect gathering spot for crisp California evenings. With hired talent and a full production crew, we captured the warm, inviting glow of the fire, providing a striking contrast to the hip, modern surroundings and illuminating the patio's harmonious blend of cozy and chic elements.
Bora Architects: Vista Pearl, Portland, OR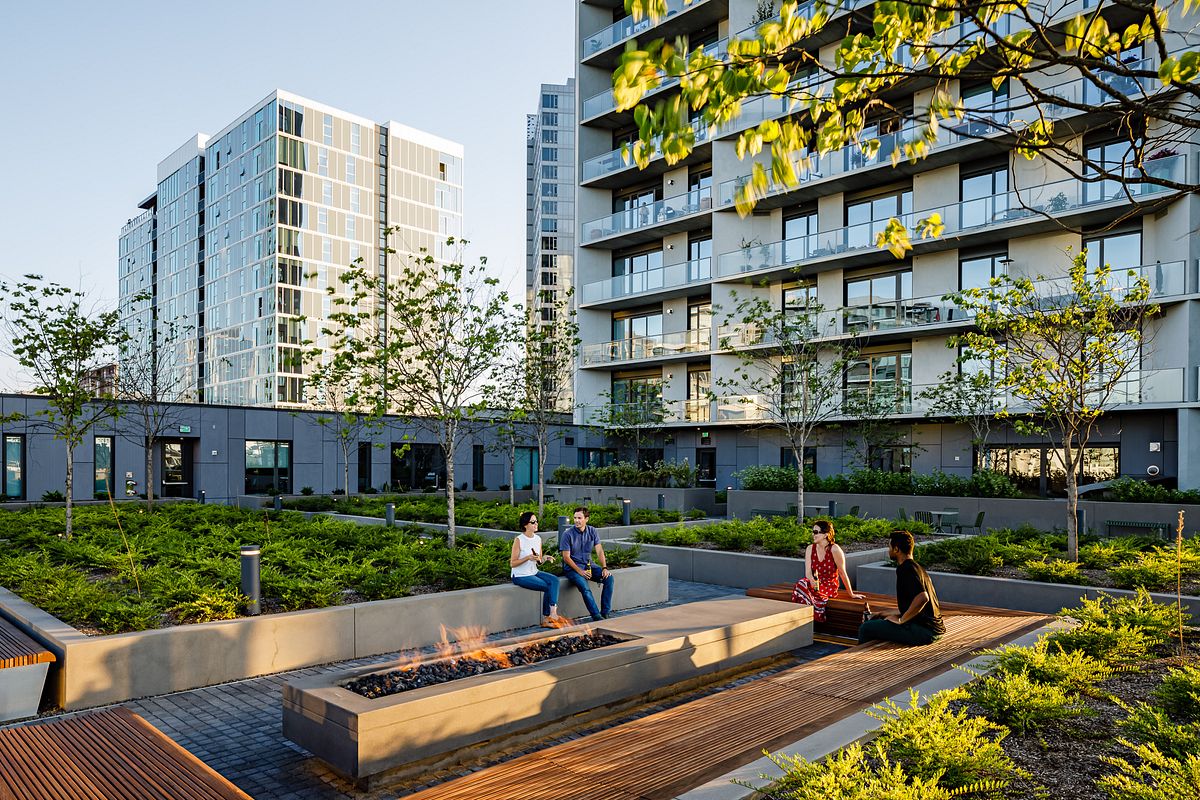 Vista Pearl's rooftop patio is an oasis amidst the urban landscape of Portland's Pearl District. Bora Architects designed a spectacular green roof garden oasis incorporating Portland's eco-conscious ethos. The greenery's lush vibrancy against the city backdrop made for mesmerizing images, highlighting the rooftop's fusion of tranquility and urban vitality.
Veris Residential: Haus25, Jersey City, NJ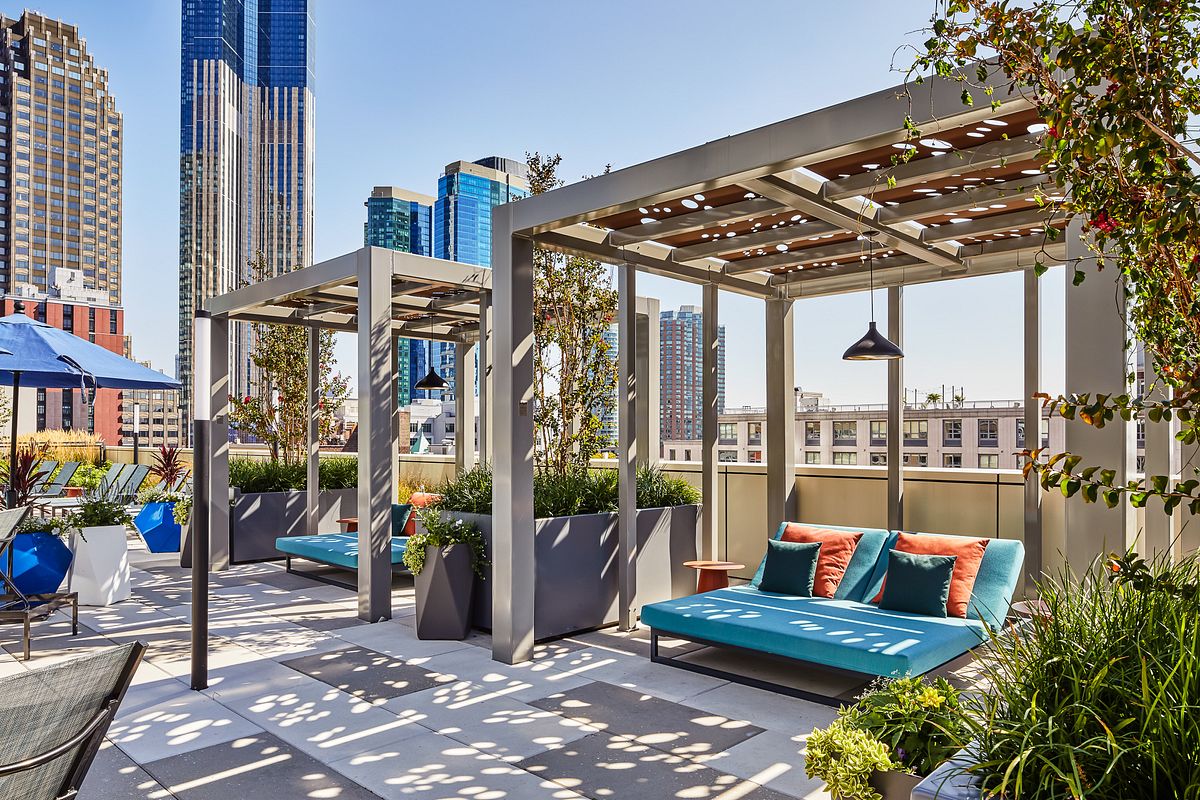 Haus25's rooftop patio offers a coastal retreat in the heart of bustling Jersey City. The poolside cabanas are dreamy, adding a taste of luxury allure to the urban setting. With laser-cut rooftop shade, these spaces echoed a sense of resort-style luxury and leisure, creating a serene haven high above the city streets.
Veris Residential: Riverhouse 11, Port Imperial, NJ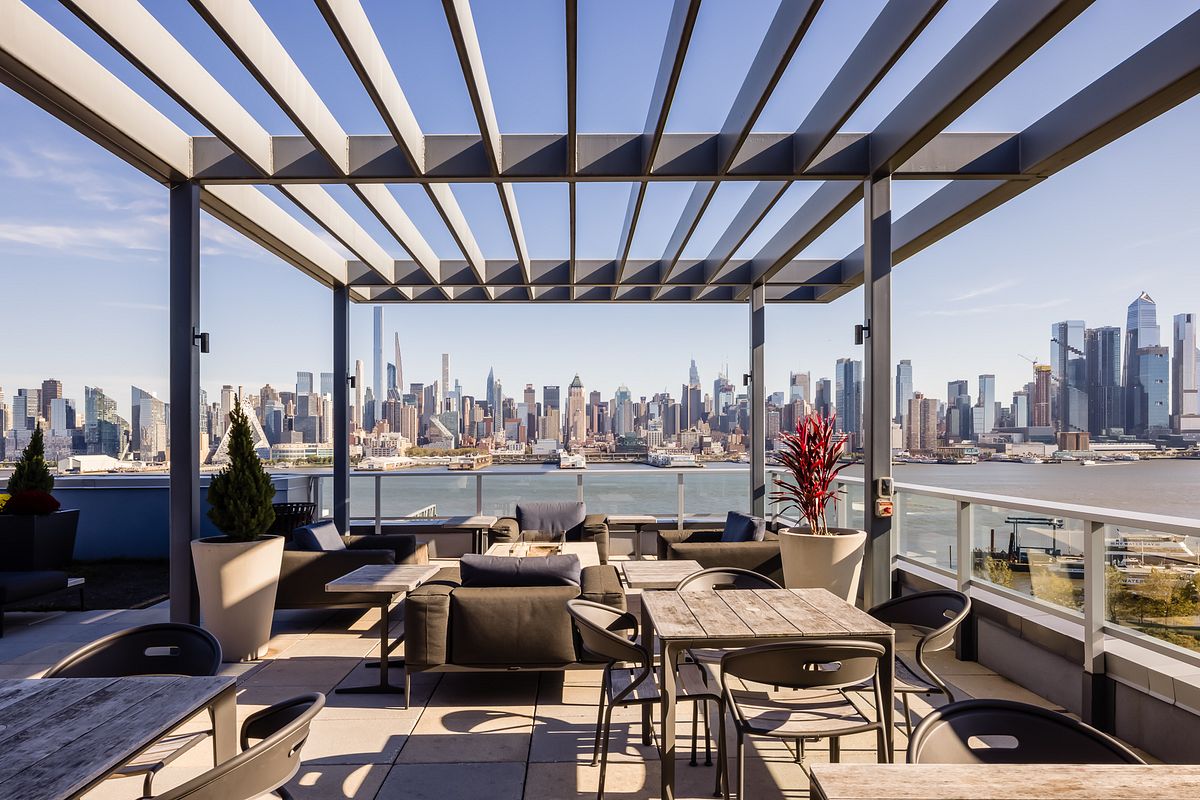 Riverhouse 11's rooftop patio steals the show with unparalleled views of the iconic NYC skyline. From this vantage point, the city's architecture can be seen in one glance, like you were flying in a helicopter over the Hudson River. This shot aimed to capture this breathtaking panorama, emphasizing the majestic backdrop to the stylish, modern patio.
Pembroke: 1201 New York Ave, Washington, DC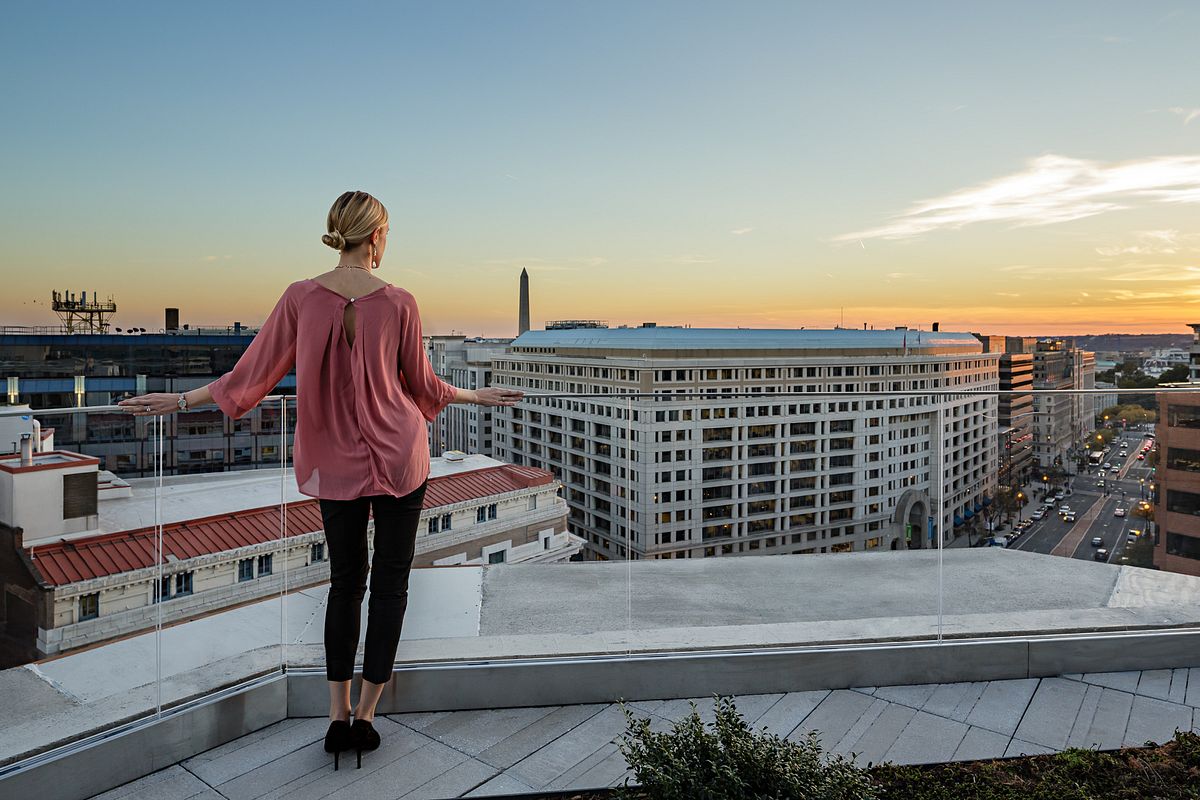 In the U.S. capital's heart, 1201 New York Ave offers a rooftop patio with impressive Washington, DC area vistas and a view of the stately National Monument. We aimed to convey the convenient location of the building in downtown D.C. and showcase the appeal of this unique amenity in a high-end office building.
The Takeaway
From lush green oases to fireside gathering spots, each rooftop patio we've photographed has told its unique story. It's been a joy to capture their innovative designs and the emotions they evoke - tranquility, awe, and excitement. These rooftop patios go above and beyond, offering their visitors a chance to touch the sky while enjoying the best of architectural design and natural beauty. They have left an indelible mark on our journey as architectural photographers, reminding us that the best views often require looking upward.
Need Photography of Your Rooftop?
If you have a project that deserves to be captured in its best light, I'd love to help. I believe in bringing architectural designs to life through photography, showcasing each project's uniqueness, and telling its story through compelling visual narratives. Don't let your design fade into the background - let's make sure it stands out as it deserves.
Reach out to me today, and let's discuss how we can put your design into focus.
Get in touch by clicking here. I can't wait to see what stunning views we can capture together next.